Porto Budva – Three Bedroom Penthouse A901, 11th floor, 158.84 m2 – Panoramic Sea View and Old town
Porto Budva - Three Bedroom Penthouse A901, 11th floor, 158.84 m2 - Panoramic Sea View and Old town
Details
Porto Budva Complex is the only and largest resort on the entire Adriatic coast, bringing all the amenities of a city in one place. Complex guarantees a huge influx of tourists every day, thanks to its innumerable range of services that can cater to the sophisticated tastes of all incoming tourists, even if they are the most demanding ones…
The total area of the complex is 45.000m2. The best shopping center of the multi-complex with a total area of 8000m2 with, cafes, entertainment center, lobby and a two-storey Casino with an area of 2300m2 and shops, which houses the most popular products of world-famous brands, is located here.
Three Bedroom President Penthouse A901 on the 11th floor, 117.27 m2 living area + 41,57 m2 terrace  (total: 158.84 m2), a spacious living and a dining room, three bedrooms, three bathrooms, a storage room and a laundry, and a large terrace overlooking the sea, the city and Old town.
As much money you invest in the start after signing the contract, you are getting the possibility of a bigger discount and a lower price!

The price:
In 30 days from contract signing %70 payment in advance, then rest of the %30 payment by instalment – 1.100.000 euro
In 30 days from contract signing %90 payment in advance, then rest of the %10 payment by instalment – 1.070.964 euro
*** Expected income from renting apartment A901 – 100.000 Euro ( minimum 100 nights per year )
The apartment consists of:
Hallway – 4,59 m2
Living room with the kitchen – 50,53 m2
1 Bedroom – 11,45 m2
2 Bedroom – 14,11 m2
3 Bedroom – 16,20 m2
Bathroom 1 – 5,33 m2
Bathroom 2 – 7,29 m2
Storeroom – 2,80 m2
Terrace – 3,6 m2 + 41,57 m2
Total Living space: 117,27 m2
Total terrace: 41,57 m2 + 3,60 m2
Total size: 158,84 m2
Rooms:
Dropped ceilings
Lighting
Wallpapers
Heated floors
1st class oak parquet
Bathroom:
Plumbing: Villeroy & Boch (shower or bathtub)
Мarble
"Travertine" granite
"Valentino" mosaic tiles of Venetian glass
Heated floors
Frame:
"Travertine"granite beige firm,
Three-chamber profile windows.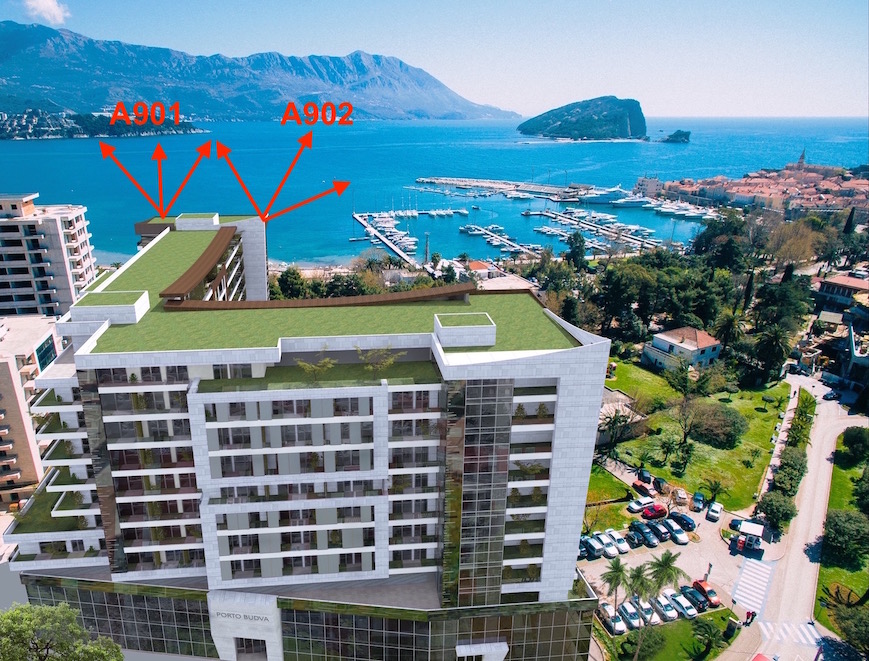 After
Before