New Luxury Complex Budva – One bedroom apartment Cs4, 63 m2, with sea view.
Details
Property in Montenegro
The location, smart facilities and superb space design provide a new experience of enjoying life and meet the standards of even the most demanding hedonists.
Apartment CS4
Type: Flat
Floor: 0
Area: 63 m2
Distance from the sea: 700 m
Sea view: Yes
Bedrooms: 1
Bathrooms: 1
Condition: New construction
Parking: Included in the price
Three-sided apartment on the ground floor, area 63m2. Sea view from the terrace and from the living room.
Apartment structure: hallway, living room, kitchen with dining room, 1 bedroom, bathroom, terrace. The laundry room is separate from the bathroom.
Price: 260.000 euro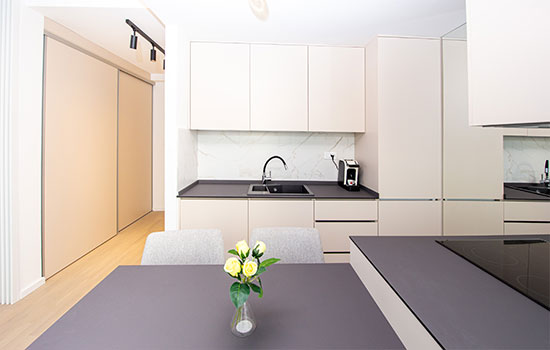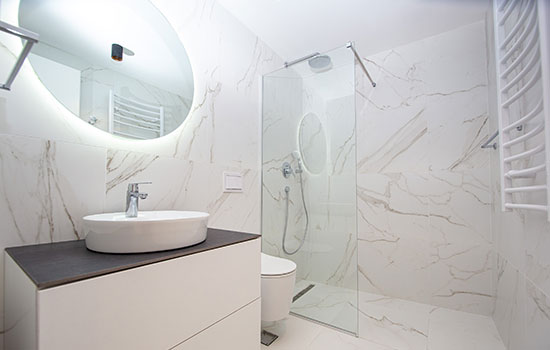 About the complex:
This complex is a residential "nest", a haven where every resident and visitor will find their peace and satisfaction. The entire complex is subordinated to daily rest, "charged batteries" and enjoyment for both residents and guests of the complex. From apartment terraces, large roof terraces with jacuzzis and saunas, through swimming pools and bars to garden winter and summer terraces, the entire complex invites you to enjoy the open space and coastal air.
Apartments with a modern design and a functional layout that emphasizes enjoyment in the living room, as well as huge terraces with a fantastic view of the panorama of Budva, the sea and the surrounding mountains.
The apartments meet all European standards, a smart "smart-home" system, the latest temperature regulation system using air conditioners, heaters in the bathrooms, underfloor heating… The apartments are equipped with a fire alarm, security system, equipped kitchen and bathrooms.
BENEFITS OF THE COMPLEX
Great location
Parking
1-3 bedrooms
1-3 bathrooms
Laundry
Gym
FOUR GROUPS WITH 10 TYPES OF APARTMENTS
Two-room apartments (1 bedroom)
Three-room apartments (2 bedrooms)
Four-room apartments (3 bedrooms)
Penthouse
Property in Montenegro – prices – Sale
Montenegro apartments for sale – buy apartment in Budva
Property in Montenegro – prices – Rent
Buy villa in Montenegro
FAQ
Can I buy house in Montenegro?
– Yes, we will quickly and efficiently help you buy house in Montenegro.
Can I buy villa in Montenegro by the sea?
– Yes, we will quickly and efficiently help you buy villa in Montenegro by the sea.
Do I need to be in Montenegro to buy real estate?
– If you cannot come to Montenegro, you can send us a power of attorney issued to a representative and have it notarized.
In this case, we will be able to resolve legal issues when you are not in Montenegro.
For more information about this option, please contact us: +382-68-132995
Am I eligible for a residence permit?
– Certainly. You can get a residence permit for a year and renew it every year. A house in Montenegro gives the right to a residence permit.
I'm a foreigner. What is the procedure for buying a house/villa?
– Your nationality doesn't matter. You will need a passport. Accompanied by an interpreter, you sign an agreement with a passport at a notary.