5 ways to buy villa in Montenegro – ROOF TOP VILLA BUDVA – For Sale
Details
Buy villa in Montenegro / buy house in Montenegro
Roof Top Villa designed for offer the best possible experience for guests with a refined taste for luxury and comfort.
It is located in Budva (Podkošljun) just 100 meters from the most beautiful part of Slovenian beach near the Park Hotel and the famous Dukley beach.
Roof Top Villa has a total area of 400m2 and consists of two levels.
The first level interior area is 200 m2 and consists of:
three bedrooms with 3 bathrooms,
living room with kitchen,
dining room and terrace with dining area.
At the second level, there is a roof terrace of 200m2 with garden and pool (8m x 2m) with hydro massage system and heating. It is suitable for use during the summer and the winter seasons.
This property has a heatable swimming pool, a bar and a garden and a children playground, rest zone with sun beds and umbrellas, dining area and barbecue.
During their stay in Roof Top Villa, we provide guests with room service from the A la Carte restaurant with a rich selection of traditional and Mediterranean cuisine.
Popular points of interest near Roof Top Villa Budva include:
Omnia Night Club,
Ambiente Club,
Avala Casino,
Aquapark,
Podmaine Monastery,
TQ Plaza.
You can reach Roof top villa from Tivat and Podgorica airport and the property offers an airport shuttle service with charge.
Price: 1.200.000 euro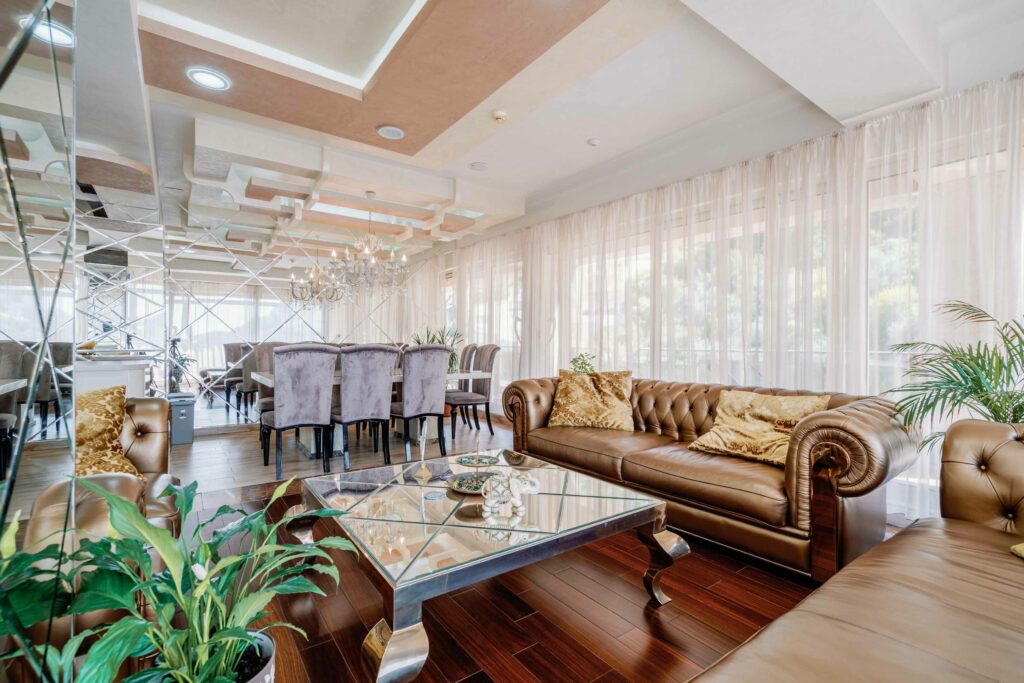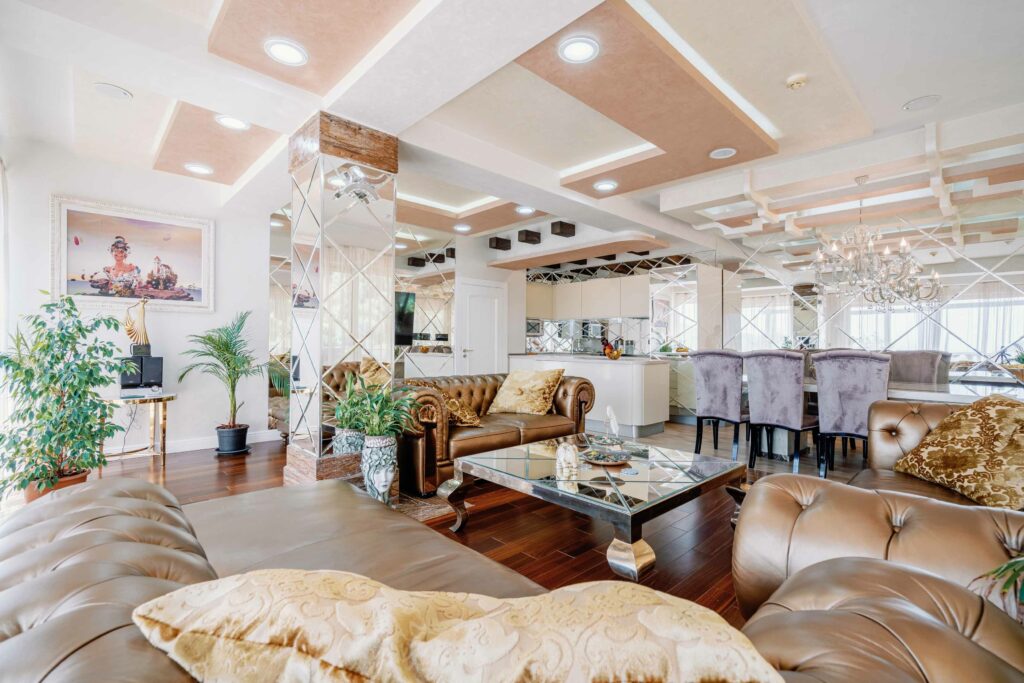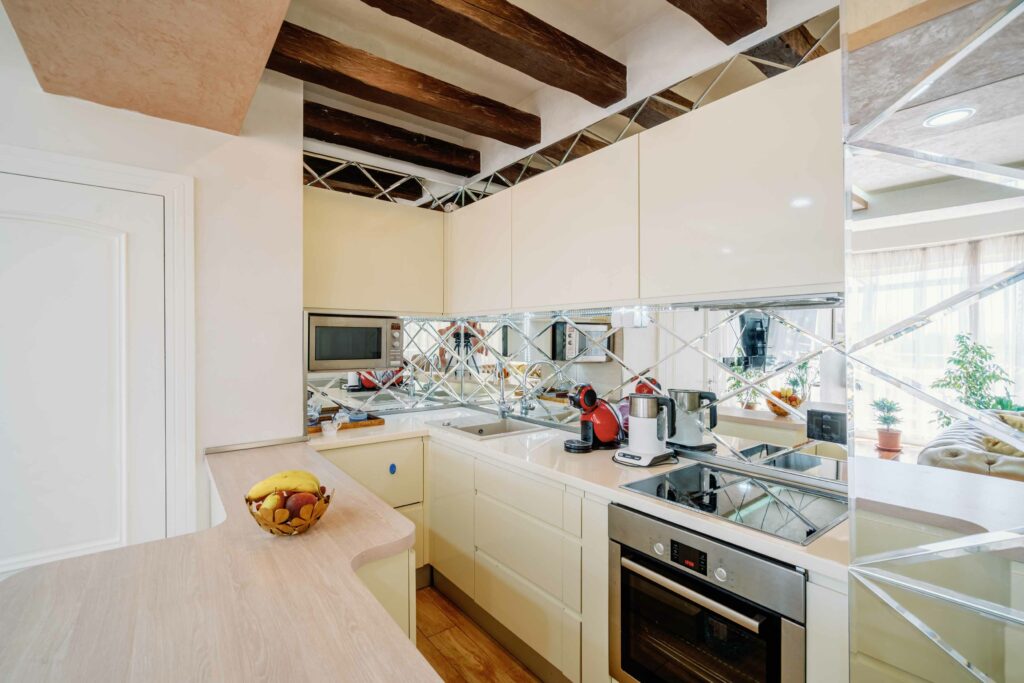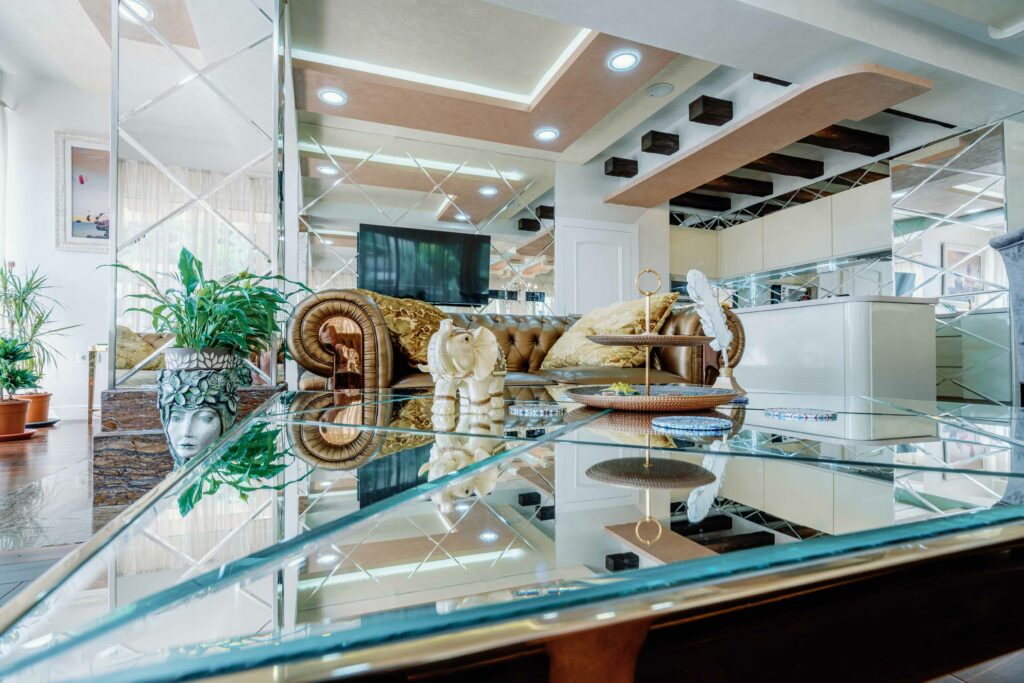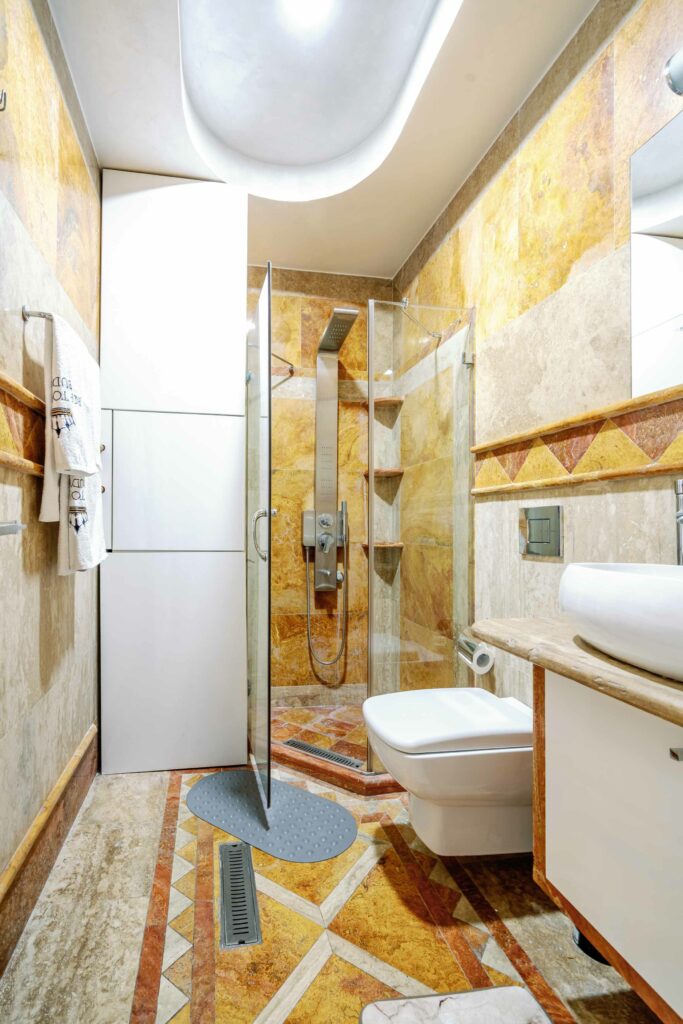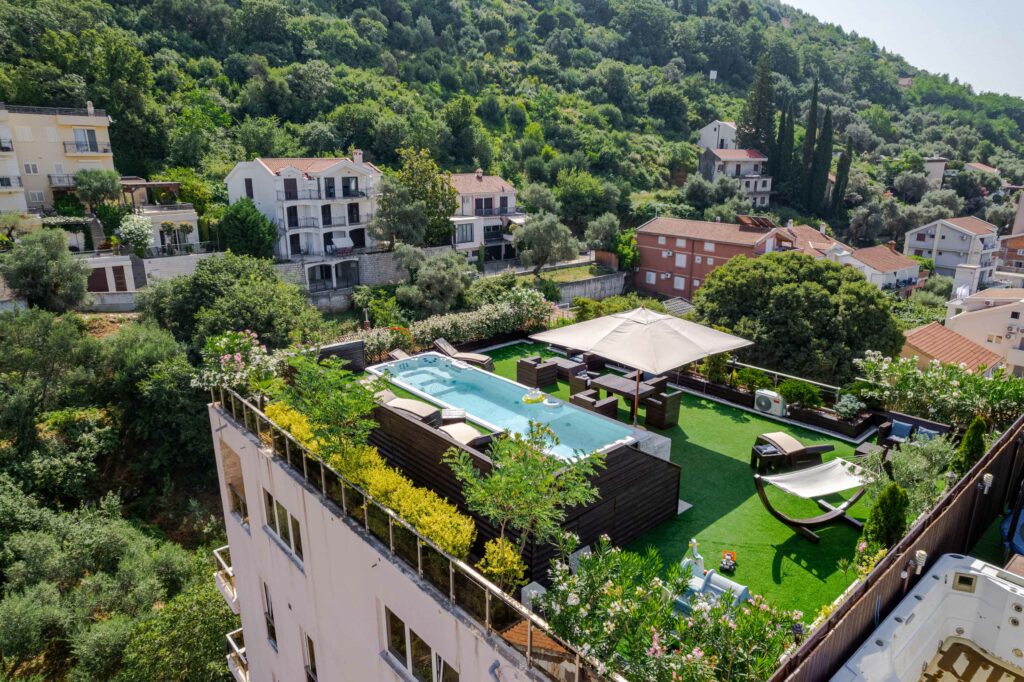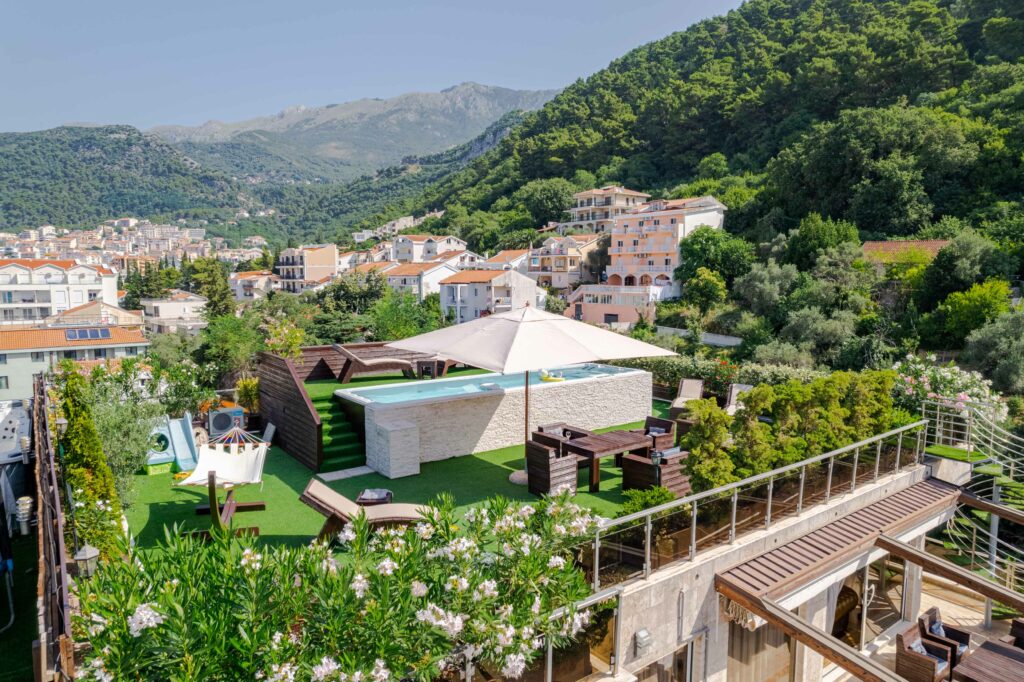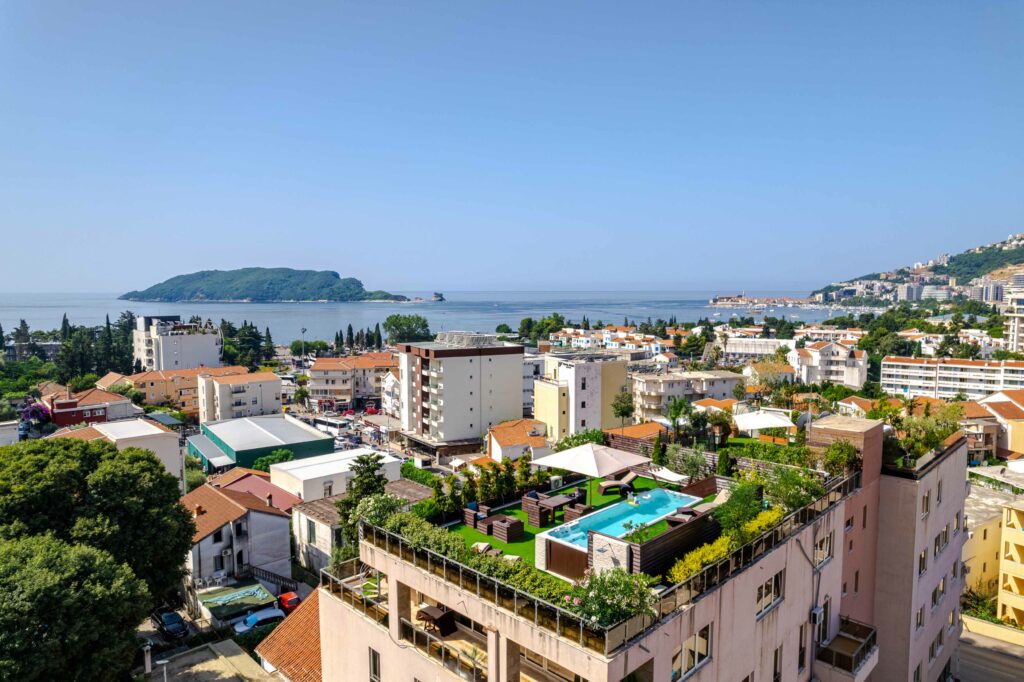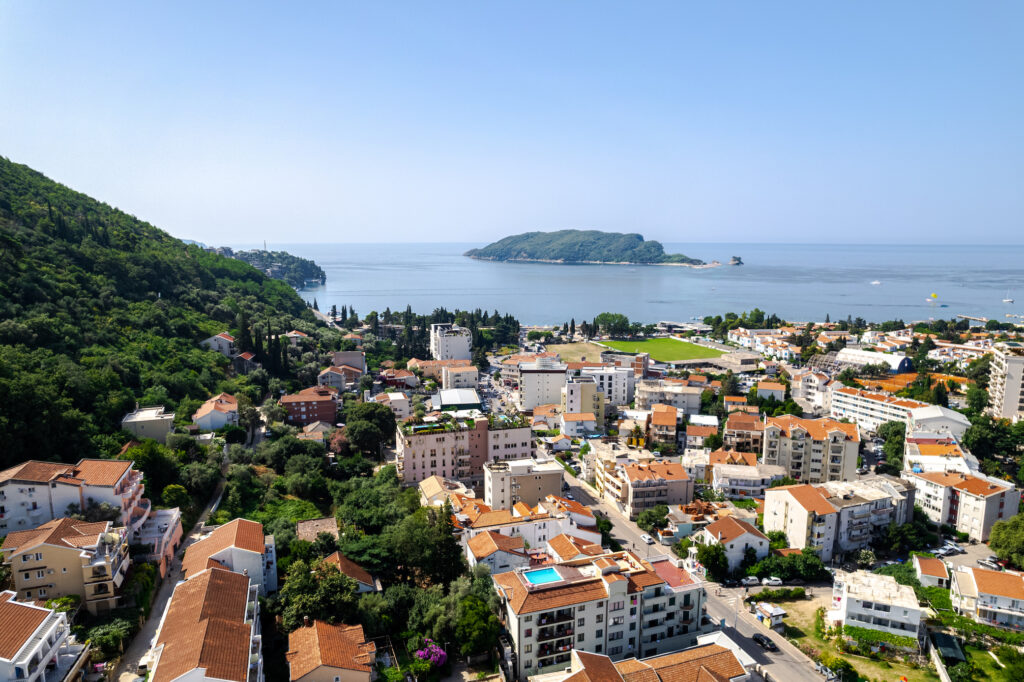 5 ways to buy villa in Montenegro / buy house in Montenegro
About Us
Alart Center – Budva CG is a management company (Alart Center Family Home Manager).
Alart Center provides a full range of services for both real estate clients and those who have applied.
ALART CENTER – BUDVA CG provides a unique gift service to all buyers who have bought real estate with us.
The management company provides you with a service manager who will show you 4-5 of the most reliable and most advanced furniture stores.
The furniture must be delivered to the apartment or non-residential premises within the specified period of time.
Instead of you, Alart Center Manager can monitor and control the furniture delivery and assembly process to save you time and money:
cleaning and maintaining the cleanliness of apartments, non-residential premises and common areas;
preparation of financial reports for clients who rent apartments and non-residential premises monthly and annually;
ventilation of rooms and running tap water to avoid stagnation;
transfer upon arrival and departure from Montenegro, or to any place on request;
reconstruction, supply and maintenance of communication systems (electricity, sewerage, water supply, ventilation and air conditioning, satellite TV);
photo reports to the owner;
maintenance and care of green spaces in the common area;
organization of activities, including excursions, fishing, hunting or car rental.
Property in Montenegro – prices – Sale
Montenegro apartments for sale – buy apartment in Budva
Property in Montenegro – prices – Rent
Buy villa in Montenegro
FAQ
Can I buy house in Montenegro?
– Yes, we will quickly and efficiently help you buy house in Montenegro.
Can I buy villa in Montenegro by the sea?
– Yes, we will quickly and efficiently help you buy villa in Montenegro by the sea.
Do I need to be in Montenegro to buy real estate?
– If you cannot come to Montenegro, you can send us a power of attorney issued to a representative and have it notarized.
In this case, we will be able to resolve legal issues when you are not in Montenegro.
For more information about this option, please contact us: +382-68-132995
Am I eligible for a residence permit?
– Certainly. You can get a residence permit for a year and renew it every year. A house in Montenegro gives the right to a residence permit.
I'm a foreigner. What is the procedure for buying a house/villa?
– Your nationality doesn't matter. You will need a passport. Accompanied by an interpreter, you sign an agreement with a passport at a notary.